Richland Churches

Richland Methodist Church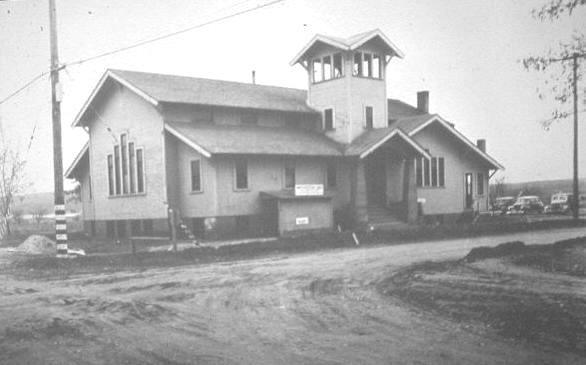 504 Goethals (renamed Jadwin in 1961)
This building was the Richland Methodist Church - one of two original churches in old Richland.
It was being used for storage in May of 1945 when Redeemer Lutheran was granted permission by the government to use the church. They used it until the Fall of 1951.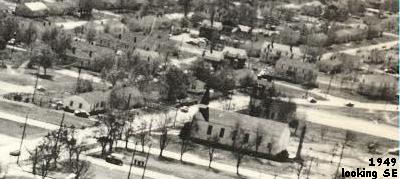 Above picture provided by Jimmie Shipman ('51)
October 24, 1948 - Ground broken for the South Side United Protestant Church above -- in the foreground.

The steeple church is green on the map below... Belfrey church is red.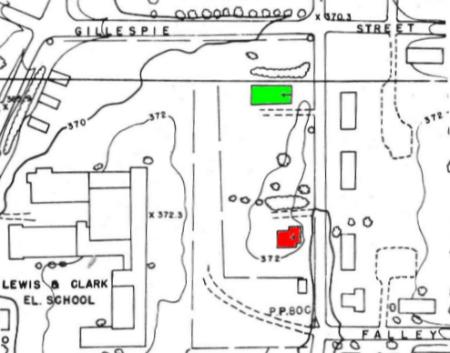 The above map was scanned and "colored" by Burt Pierard ('59)





Catholic



December 24, 1944 ~ Rev. Father Sweeney held the first Mass.





Protestant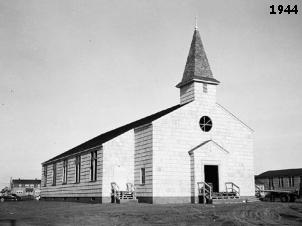 ~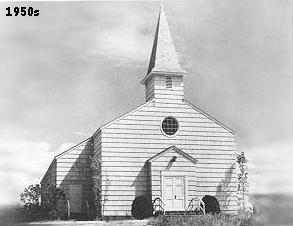 December 24, 1944 ~ First Service
January 6, 1945 ~ United Protestant church dedicated.
Dr. Thomas Scheson, Pastor, Rev. Kenneth Ball, assistant pastor.

Central United Protestant
1124 Stevens Drive (same loation as "Protestant" above)
Pictures below taken by Patti Jones Ahrens ('60)

~


~~~~~~~~~~~~~~~~~~~~~~~~~~~
Northwest United Protestant
Sacramento Boulevard
Pictures below taken by Patti Jones Ahrens ('69)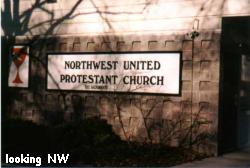 ~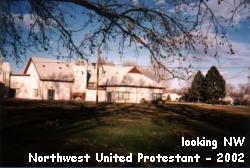 ~~~~~~~~~~~~~~~~~~~~~~~~~~~
Westside United Protestant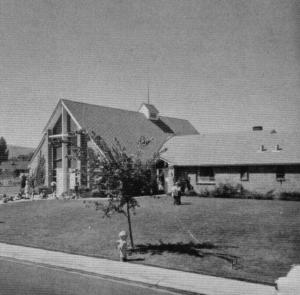 Westside United Protestant Church
Looking from the corner of Wright and Lee





Church of Jesus Christ of Later-Day Saints, aka Mormons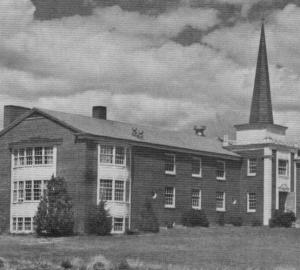 Redeemer Lutheran
Thayer Drive




Richland Baptist
1632 George Washington Way
On Nov 30,1948 ground breaking was held for the first Richland Baptist church building on the corner of GWWay and Wordrop St. The building was composed of three units from the Hanford Hospital of the Manhattan Project that were moved to the site.



The above picture provided by Jimmie Shipman ('51)

October 23, 1953 ground breaking was held for a new church sanctuary pictured below which was completed in 1954 and burned down on August 13, 1977. The front of the church in the photo below faced GWWay.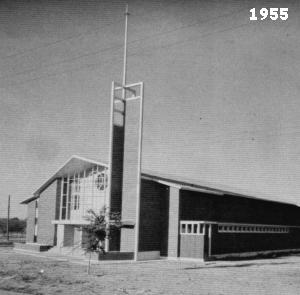 The old church building of 1948 then served as the education building.

On Feb 27 1972 ground breaking ceremonies were held for the new educational building. The building was dedicated on May 18-21, 1972. The original building of 1948 was torn down to make way for the new education building.



The above picture provided by Jimmie Shipman ('51)

October, 1978 construction was started on a new sanctuary which was dedicated on November 18, 1979. The sanctuary is still with us. The new church entrance is on Wordrop Street





All Saints Episcopal Church


History of All Saints Episcopal



Richland Assembly Church
aka Assembly of God Church
1110 Stevens Drive (across the street from the Catholic Church)
Pictures taken by Patti Jones Ahrens ('60)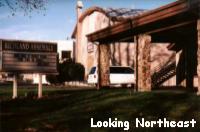 ~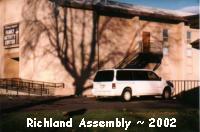 ~

THE GALLERY





page started: 10/28/01
page updated: 03/08/02
E-mail the webmaster
Churches